[original novel] Summit for All Seasons
4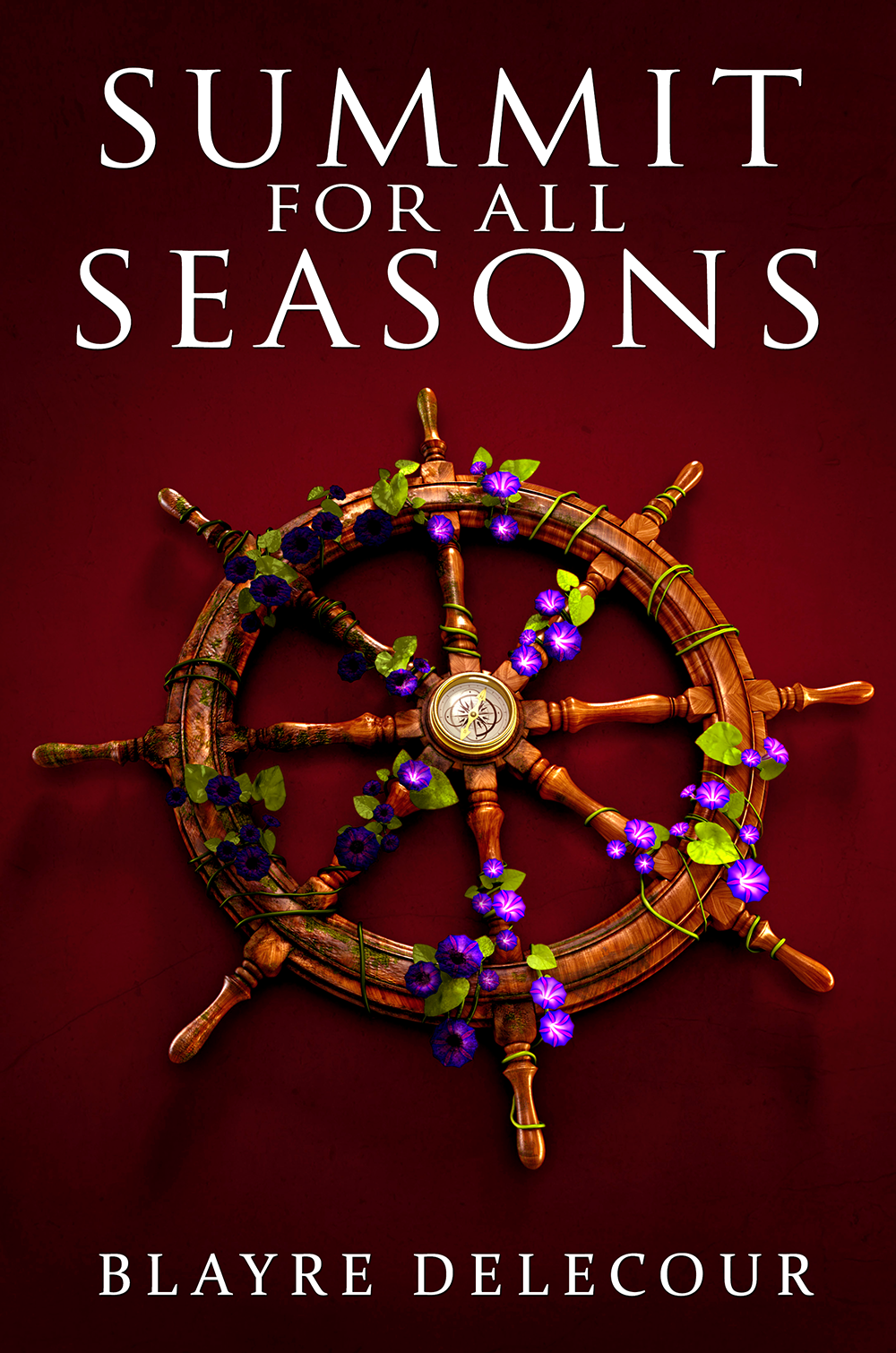 Apologies for the long delay in releases; I've been working on finalizing another novel I've been working on, and scanlating had to take a short break! We're back, though, with a new piece to share in a moment, but first a quick plug of the novel: After a rather long while in the making, the final installment of the Fellfire Summer series is finally out! Head on over to Shoptember to make a purchase ($2), or buy the kindle version on Amazon (slightly marked up at $2.99 at Amazon's insistence).
Three nations, on the brink of war—none of whom can afford one. Orexa cannot let the capture and torture of one of her citizens by Ruzian authorities go unchallenged, but with no standing army and only a tentative treaty with Vasque on the books, King Vizick is left with little recourse but to summon representatives from the sister nations and pray diplomacy will win out in the end.

But treachery snakes out from the woodwork before the Vasque delegation has even arrived at the Oresian fortress at Dunagrenn, and accusations fly fast in the direction of the Ruzian representatives. Will this meeting of nations succeed in averting a war—or merely start one?
Length: 140,000 words
Content: Contains male/male sexual content, so please be aware.
This book is the final installment of the original fantasy/(gay) romance adventure novel Fellfire Summer (free) and its sequel Argentine Winter ($2), available to readers for $2. If you would like to donate more to the author, simply input how many US Dollars ($) you would like to pay on the product page, or else leave the price at "$2", add the item to your cart, and proceed to checkout.
This book is a digital book, and your download will be available as soon as you checkout. There is no download limit, no expiration period, and no DRM. Available formats are:
EPUB – viewable in iBooks (on iOS and Mac systems), any Android eReader app, as well as browser-based eBook extensions such as EPUBReader for Firefox and Readium for Chrome.
MOBI – viewable in any Kindle app (for iOS or Android) as well as Amazon eReaders such as the Fire.
PDF – good for any digital viewing
Your one-time purchase will entitle you to download any or all of the formats, links to which will be included in your order completion e-mail as well as your My Account page.
Please feel free to contact us with any questions or concerns you may have. Follow the author for more updates on upcoming novels at @blayredelecour
Reviews are welcome; please take advantage of the review tab on the product page.