Last chance to order this volume through Shoptember!
0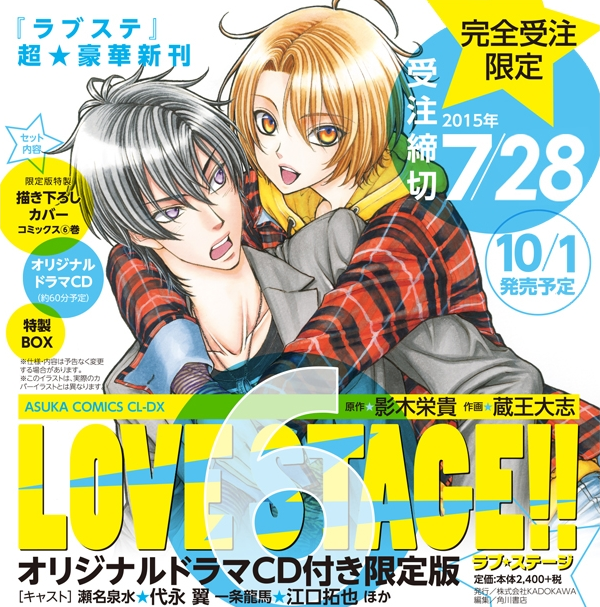 Volume 6 of this popular BL series will be released
October 1
and come with an hour-long drama CD covering acts 17-26, which represent the drama filming + hypnosis arc and will feature
Koyasu Takehito
as super-director Kisaragi.
If you'd like to own this CD, then grab a preorder right now and we'll make every effort to secure you one! (if for whatever reason we can't order a copy, you'll be refunded) This is a LIMITED EDITION made-to-order version, so you will likely NOT be able to buy this later if you don't order it before the deadline (through some venue, even if not through Shoptember).
The price is $30 without shipping (shipping will depend on your country; dump it in your cart and proceed to checkout to see what your shipping will be!).
DEADLINE TO MAKE A PURCHASE IS JULY 25. After that, I'll be submitting the order and will NOT purchase for anyone else!
"Will you be translating this CD?" – Probably not, since it will almost certainly be almost word-for-word the same as the manga. You can read along with our previous scanlations/summaries though!